ON CALL with the LACPA ETHICS COMMITTEE
 The LACPA Ethics Committee and its members provide consultation through education.  Members of the Ethics Committee are all psychologists who have significant experience with the application of the APA Code of Ethics.  We do not offer legal advice nor can a specific course of action be suggested for your situation.  It is recommended the advice of an attorney be sought before making any decision.  The LACPA Ethics Committee works collaboratively on many calls in order to provide the best possible consultation.

For an ethics referral, call the LACPA office Monday through Thursday 9:00 a.m. - 4:00 p.m. and Friday 10:00 a.m. to 2:00 p.m. to request a personal and confidential consultation at (818) 905-0410.

 "Our friendly ethics committee members"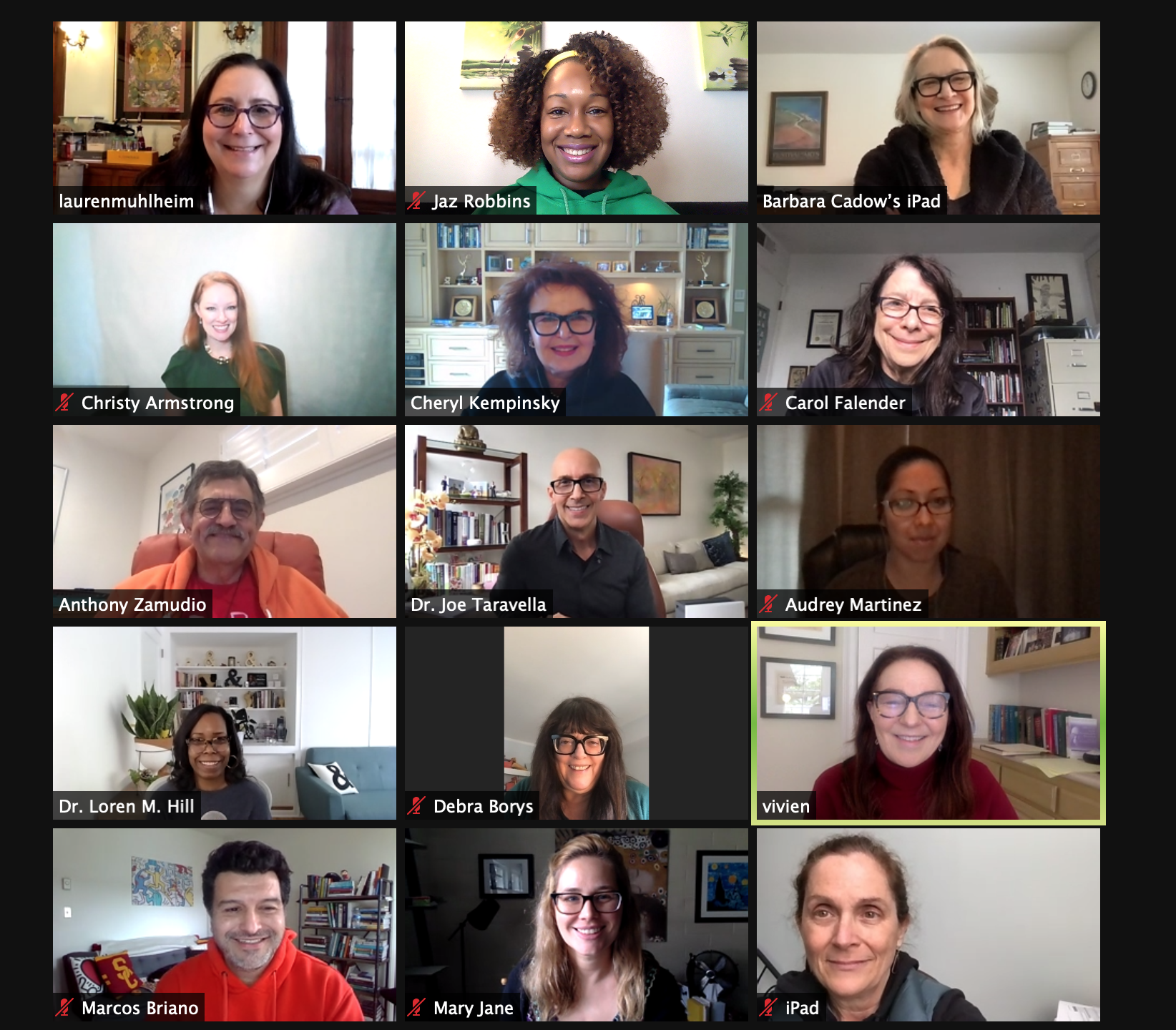 HELPFUL LINKS:
ARTICLES:
The following articles can be used as a resource:
The LACPA Ethics Committee and the Ethics Code:
•     Briano, Hale (Summer 2016 Issue) Top Five Ethical Dilemmas Presented to the LACPA Ethics Committee
•   Harmell (March/April 2009 Issue) Fulfilling your Ethical Obligations and Building Your Skills through LACPA Involvement
             Confidentiality:
              •    Dingle (May/June 2013 Issue) Taking It To the Grave: Confidentiality After the End of Treatment
              •    Sheets (March/April, 2012 Issue) Will Confidentiality Survive Death?  
   •    Harmell (March/April 2010 Issue) To Disclose or Not to Disclose: That Is the Question  
Legal: 
•    Crespo (Spring 2016 Issue) The Ethics of Assembly Bill No. 1775, Child Abuse and Neglect Reporting Act
•    Harmell (Winter 2016 Issue) Legal Update: When Can a Minor Receive Treatment Without Parental Consent?
•    Dingle (Spring 2015 Issue) Helpful Resources for Ethical and Legal Issues in Psychology
•   Harmell (July/August 2013 Issue) Treating Minors Without Parental Consent: New Laws (Published in 2013)
•   Harmell, Phillips (January/February 2012 Issue) Ethics Column: YIKES! I Got A Subpoena!
Non-Suicidal Self Injury (NSSI) -
    •    Kempinsky, (July/August 2012 Issue) Self-Injurious Behavior and Ethical Considerations

           Supervision:
              •    Sorenson (Summer 2017 Issue) Social Justice Supervision: Ethical Imperative & Professional  Competency
              •    Hale (Summer 2015 Issue) Moral Distress Experienced by Psychology Trainees in Multidisciplinary Team Settings
              •     Falender, (September/October 2012 Issue) Clinical Supervision:  A New Era
   •    Campos (The California Psychologist November/December 2009 Issue) Ethics, Supervision, and the Power of Differential: Impact on Supervisors & Supervisees 
          Telepsychology and Digital Media:
             •    Cadow, Briano (Summer 2018 Issue) "I look forward to sleeping (*speaking) with you":  Technological  Ethical Woes


             •     Armstrong (Spring 2018 Issue) Telehealth: Benefits, Barriers and Ethical Issues
             •     Muhlheim (Winter 2015 Issue) Follow you, follow me?
             •     Bahadur, Falender (March/April 2014 Issue) Social media, Googling, Tumblr and ETHICS
            •     Crespo (November/December 2013 Issue) Ethics on Match.com
 •    Dingle (January/February, 2013 Issue) Protecting Your Reputation Ethically: Unfavorable Online Reviews   


 •    CPA Ethics Committee (2013) Guidelines for Client/Patient Information on the Listservs 
 •    Harmell, Zamudio (September/October 2012 Issue) Ethical Issues in the Internet Age
Telemedicine -
 •     Bahadur, Falender (July/August 2011 Issue) Psychology and Technology: What Happens When They Collide?
         Crespo (November/December 2013 Issue) Ethics Disclosure in Cyberspace                     
           Special Populations and Cultural Competence:
              •    Dingle (Fall 2016 Issue) Ethical Considerations Regarding Retirement
             •    Crespo (Winter 2014 Issue) Multiple Relationships, Real World Ethical Dilemmas
  •    Crespo (November/December 2012 Issue) Ethics Committee: Common Issues in Couples Therapy
  •    Dingle (The California Psychologist January/February 2011 Issue ) The Power of Informed Consent: A Valuable Component in the Treatment of Minors 
  •    Jordan (The California Psychologist September/October Issue 2009) Ethical Issues with Older Adults    
             Other:     
•    Articles by Steve Behnke, JD, PhD, Director of Ethics, APA
•    Zamudio (2017 Winter Issue) Ethical Considerations When Taking Time Away From Private Practice
•    Harmell (July/August 2014 Issue) The Importance of Clarifying Personal Values: An Ethical Mandate
•    Borys (March/April 2013 Issue) Patients Who Experienced a Boundary Violation with their Prior Therapist
•    Zamudio (September/October 2013 Issue) Ethical Issues Encountered in Primary Care
•    Dingle (May/June 2012 Issue) Mindful Record Keeping for LACPA Psychologists